OSM News
New Website: Fuller Native and Rare Plants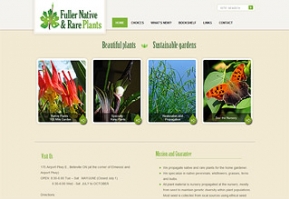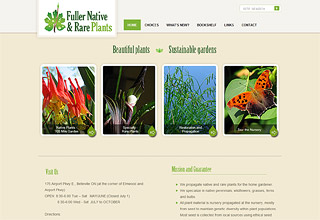 A brand new, locally owned nursery, featuring native and rare plants with all the knowledge and assistance to help you plan and plant the perfect garden! We were excited to be a part of this new business start up, creating the business logo and website for this unique business.

The website has a very clean, minimalistic aesthetic, making the extensive collection of beautiful plant images stand out. Itís a little bit earthy, a little bit urban, and easily updateable by the nursery staff. Check their extensive lists of plant types online, or look up directions to visit them in person.

Congratulations on your new business!

Features Include:
Logo Design
SiteApex Content Management System
News Manager with Featured Story Plugin for Plant of the Week
Site keyword search to easily locate information

OSM Networks is a web design and development firm located in Belleville, Ontario. Serving clients world-wide since 1997, OSM strives to help empower businesses and organizations take control of their websites giving them a look they can be proud of and the tools they need to grow online.