OSM News
Spring is Time for Fun in the Sun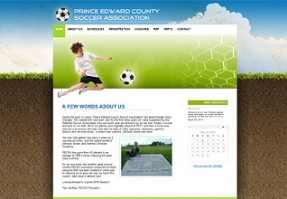 OSM is a proud member of the local community. We were honoured to have the opportunity to work on a website for the Prince Edward County Soccer Association this month and we canít wait for soccer season!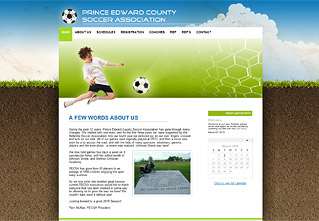 With the sudden warm spring temperatures, we are all in the mood for a fresh, fun and nature inspired design. This site uses a fresh spring green with blue sky and lots of dirt for a youthful approach to the outdoors.
With the SiteApex content management system, the Soccer Association will be able to keep the website up to date with schedules and important information for players, parents, coaches and refs.
Wishing all of the PECSA teams the best of luck for the 2010 season!
Features include:
SiteApex content management system
Mini Calendar displays important evens right on the home page
Contact Us page uses a Form Builder form to quickly collect and manage requests